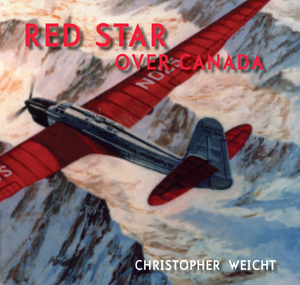 Red Star Over Canada (by Christopher Weicht)
Price includes shipping in Canada
Red Star Over Canada is a history of aviation activity by Russia on Canada's West Coast. Why did an uninhabited island along the coast of British Columbia play a mysterious part in a long-range flight by Russian aviators? Was it a non-stop flight, or did they land and secretly refuel? Why did both North American governments seem to go along with the deceit?
Christopher Weicht has spent a lifetime in aviation, starting in 1949 when he joined Air Cadets and received a scholarship for flight training, followed by service in the RCAF. He later served in airlines large and small, in the Canadian bush and the Arctic, followed by international operations as a corporate pilot, culminating in over 18,000 flight hours.
On retirement he has published eight books on the aviation history of the northwest and given over 250 lectures throughout his area of interest.

---
Share this Product